WHY CHOOSE ELECTRIC
WITH
FJ CHALKE?
Facts and information to bust common myths about Electric Cars
WHY CHOOSE
ELECTRIC WITH
FJ CHALKE?
Facts and information to bust
common myths about Electric Cars
The Most Common Misconceptions about the Electric Car
Misconception
All Electric cars are slow…
"The Nissan LEAF accelerates from 0-62mph in just 7.9 seconds."

Misconception
But there are not enough charging points!
"FJ Chalke are happy to welcome your Nissan LEAF for a top up charge, as well as several of the Nissan partners around Europe. Over 6,000 charging points are waiting for you around Europe."

Misconception
The 100% Electric Nissan LEAF is just too expensive.
Electricity costs far less than petrol or diesel and with the Nissan LEAF there'll be no more engine oil changes, tune-ups or emissions tests either. Save on the day-to-day and get rewarded too. With supporting grants and incentives, it's a movement which can't be ignored***.

Misconception
How much fun is the Nissan LEAF to drive?
The Nissan Intelligent Mobility features in Nissan LEAF will change how you move forever, with technology that makes you feel connected, confident, and excited. You'll drive with greater awareness, and you get driving assistance when you need it. Nissan Intelligent Mobility will make your driving easier.

Misconception
I won't be able to travel very far on a full charge!
With a new extended range you can go further and stay out longer than ever before. The Nissan LEAF e+ has a range of 239 miles**.

Misconception
My electricity bill will go through the roof when I need to charge
Save time. Save money. Using the on-board timer or compatible smartphone you can set LEAF to charge whenever you'd like, including during non-peak hours (generally at night) when electricitiy rates are lowest. So charge up while you're asleep and take off the next day with a little extra money in your pocket.

Misconception
One pedal must make the car difficult to drive!
Yes. The new Nissan LEAF features the e-Pedal*. You can speed up and slow down in one smooth motion. It's lots of fun, and enhances regenerative braking, too. At the flip of a switch, you can go back to driving with two pedals.

Misconception
The Government doesn't favour electric buyers?
The UK Government offers an incentive for buyers of Ultra Low Emissions Vehicles. The scheme favours buyers of 100% electric vehicles which means the 100% electric LEAF qualifies for the maximum amount.

Misconception
I've heard electric cars are unsafe?
The New Nissan LEAF offers some of the most advanced technologies available. These are features that help you see better, alert you to what's happening around you, and, in some cases, even step in and take action. Includes Automatic Emergency Braking, Blind Spot Warning, Intelligent Lane Intevention, and much more*. With all these advanced safety features, the European New Car Assessment Program (Euro NCAP) has given the New Nissan LEAF a maximum five-star safety rating.

Misconception
If I have the heating system on I won't be able to drive as far?
Using the heating or air-conditioning system has an impact on the distance you cover, it does use up some electricity. To reduce the impact you can use an intelligent system that allows you to heat or cool down your Nissan LEAF beforehand, prior to travel, while the your New LEAF is still plugged in to the charger. When you're connected to your home-charging system or a public charging point, the electricity comes directly from the National Grid, not from your lithium-ion battery, so your range will not be affected.

Misconception
Electric cars are more expensive to maintain than diesel or petrol!
Electric and petrol / diesel vehicles are very similar. Besides the obvious difference regarding propulsion, the main differences lie in the energy needs and maintenance costs of an electric vehicle.
Instead of having to go and fill up at a petrol station, an electric vehicle can be recharged at home overnight. Also, their motors have less moving parts than other vehicles, which reduces the risk of unforeseen maintenance.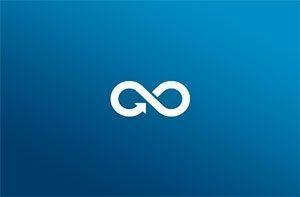 CONTINUOUS EV ROADSIDE ASSISTANCE
YOU want the peace of mind you get from our quality service to go even further.
NISSAN PROMISE to provide you with EV Roadside Assistance for free every time you service your electric car with us.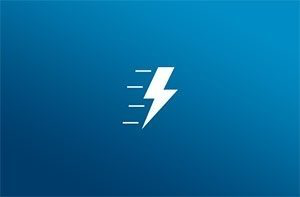 FREE RAPID CHARGING
YOU want to charge your electric car quickly.
NISSAN PROMISE free rapid-charge points at participating Nissan dealerships.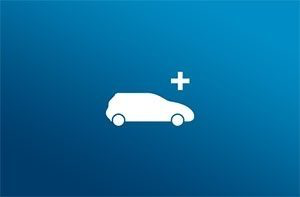 USE OF PETROL OR DIESEL CAR
YOU want to make extra-long journeys in your car.
NISSAN PROMISE to lend you a petrol or diesel car, free of charge, for up to 14 days during the first three years of ownership. All you pay is the insurance and fuel.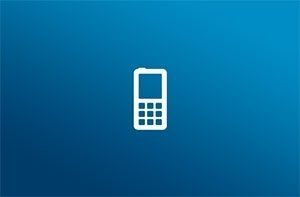 HERE FOR YOU
YOU want your problems resolved quickly.
NISSAN PROMISE to propose a resolution to any problem within two working days.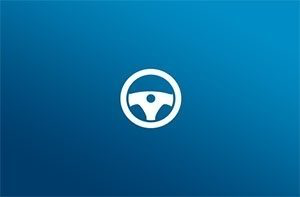 24 HOUR TEST DRIVE
YOU want to make the right decision when purchasing an electric car.
NISSAN PROMISE to give you peace of mind by letting you test drive a New Nissan LEAF for a minimum of 24 hours.
Show disclaimer
* You should not rely solely on driver convenience features. Some features may not work in all conditions and circumstances. Speed and other limitations apply. For terms and conditions relating to Nissan technologies, please click here.
** Figures shown are for comparability purposes; only compare figures with vehicles tested to the same technical procedures. The electric range shown achieved using the new (WLTP) test procedure. Figures obtained after the battery was fully charged. Actual real world driving results may vary depending on factors such as the starting charge of the battery, accessories fitted after registration, weather conditions, driving styles and vehicle load.
***Rebates and Incentives:
Government applied Plug-in Car Grant (referred to as 'Government Incentive') of 35% up to a maximum of £3,500 can be applied to LEAF sales. The amount of the grant will be automatically deducted from the price of the car at the time of purchase.
London Congestion Charge, to benefit from the discount, LEAF owners must register a customer account with TFL and set-up Auto Pay (£10 per vehicle per year).
WHAT OUR CUSTOMERS SAY ABOUT US
Would use FJ Chalke again
The experience at FJ Chalke Wincanton Nissan was great because the sales team were very friendly Ethan read explained everything fully making my purchase a pleasure. Car was presented to me very car and tidy, would use FJ Chalke again.
Mr Digby
21st July 2019
I'd endorse FJ Chalke Wincanton Nissan
I'd endorse FJ Chalke Wincanton Nissan because they are very professional with all the service they provide.
Everything was done very professionally
I'd recommend FJ Chalke Wincanton Nissan to a friend because We were treated well by the salesman. He was very helpful particularly with the technology. Everything was done very professionally.
Modern showroom and facilities
I was pleased with FJ Chalke Wincanton Nissan and would recommend them because: friendly, professional staff (Ethan, Jonathan, Russell), modern showroom and facilities, excellent choice of vehicles, great explanation, good atmosphere in the company.
They were very helpful and considerate
The experience at FJ Chalke Yeovil was fantastic because They were very helpful and considerate. Nothing was too much.
Very happy with my purchase
My experience at FJ Chalke Yeovil was positive because from exchanging my old car to my newer one the sales man I dealt with was very friendly and helpful. I have recommended to friends and family. Very happy with my purchase. Thank you Nissan.